Skip to main section
Our mission
At Strayer University, we empower our students to achieve their personal and professional aspirations through our innovative approach to an exceptional educational experience and our enduring commitment to their success. 
Our values
We provide affordable post-secondary educational opportunities to a diverse population of eligible learners using multiple modalities and flexible approaches that enable students to earn credentials and degrees.
Making education more affordable
Save up to 25% off the cost of your bachelor or select master's degree. The Strayer Graduation Fund rewards your success with savings. For every three classes you successfully complete, you'll receive a course on us to be redeemed at the end of your program.
Start your bachelor's degree and get a brand-new laptop, on us, to help you succeed in your studies, graduate and start the next step in your career. Eligibility rules apply. 
Engaging and effective coursework
At Strayer, we've innovatively combined learning with the art of storytelling in the form of bingeworthy video coursework that teaches you as it draws you in.
We're accredited or certified by three highly respected organizations, which lends credibility and recognition to your degree. And we've infused the curriculum in our bachelor program with 10 skills employers value to help you on your way after graduation.
The support you need when you need it
You'll have an entire team of faculty and staff to help you throughout your academic journey, from the admissions officer who helps you enroll to the student services coach who guides you to graduation. And with over 50 campus locations to choose from, you get the in-person support you need to succeed, plus the opportunity to connect with other classmates.
Meet the Strayer Leadership Team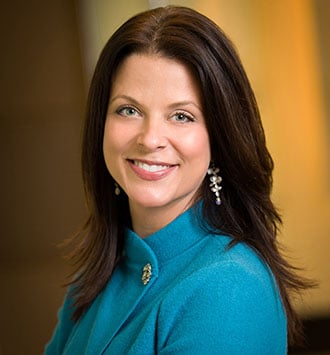 Andrea Backman, PhD
President, Strayer University
Andrea Backman leads the University in delivering an innovative, impactful education that helps students compete in today's global economy. Education: Ph.D., University of Virginia; M.A., DePaul University; B.A., Penn State University.
Cale Holman, MS, MBA
Provost and Chief Academic Officer
Cale Holman manages academic, faculty, and support teams to ensure an outstanding educational experience. Education: MBA and M.S. in Ocean Systems Management, Massachusetts Institute of Technology; B.S. in Ocean Engineering, U.S. Naval Academy.
Jacqueline Palmer, EdD
Special Assistant to the President, Student and Alumni Relations
Jackie Palmer works to ensure student engagement and success through proactive student outreach and initiatives designed for a diverse adult student body. Education: Ed.D., University of Pennsylvania; M.S., Johns Hopkins University; B.S., Yale University.