Skip to main section
Online Graduate Certificate in Entrepreneurial Leadership
Submitting your information,
this may take a few seconds...
Lead as an entrepreneurial visionary
Enhance your entrepreneurial leadership skills and learn to think like a business owner with the Strayer Graduate Certificate in Entrepreneurial Leadership. You'll discover how to mentor your employees and help them build skills, approach business strategies like a competitive business leader or CEO and make smarter decisions with the power of data and analytics behind you.
Spring Classes Start on April 4
Program at a glance
3
11-week courses in the program
$2985
Cost per course
Online
Earn your degree online with Strayer
Program details

Cost & savings

Courses

Admissions
Amp up your leadership skills
Technology tools change. So do business models. But the demand for an experienced, adaptive leader is a constant. Fine-tune your skills by learning to think like a startup CEO.
Build your skills
Understand how to develop, inspire, motivate, and build soft skills, grit and resilience in your employees.
Develop strategies for building competitive advantage and leading your team to achieve optimal results.
Gain familiarity with statistical tools and data analytics for strategic business decision making.
The high-quality higher education you deserve
Accredited online university
Strayer University is proud to be certified or accredited by four respected organizations. We're committed to meeting quality standards, so you can earn an industry-recognized diploma you're proud to display. View the ACBSP student achievement information.
Strayer University is an accredited institution and a member of the Middle States Commission on Higher Education (MSCHE), www.msche.org. Strayer University's accreditation status is Accreditation Reaffirmed. MSCHE most recently reaffirmed Strayer University's accreditation status in June 2017, with the next self-study evaluation scheduled for the 2025–2026 academic year.
MSCHE is an institutional accrediting agency recognized by the U.S. Secretary of Education and the Council for Higher Education Accreditation (CHEA).
Learn from a successful entrepreneur
For innovators and disruptors, our MBA program is designed to give you real-world knowledge and in-demand skills.
Work your way to a Digital Entrepreneurship MBA
Enhance your entrepreneurship skills with this exciting three-course certificate or complete all four certificates to earn an MBA.
Gain the skills you need
Learn how to grow a business from scratch and how to use technology and innovation to successfully launch your brand.
of Strayer alumni agree that their degree has positioned them to achieve their professional goals.
Strayer Alumni Survey, 2020
Affording your certificate
At Strayer, you'll find plenty of ways to make your tuition affordable, so you can worry less about your budget and get down to business.
$25
Certificate conferral (one-time only)
$65
technology fee (one per term)
Estimate the cost of your degree
How much time and money will you have to invest toward a Strayer degree?
Take ten minutes to get an estimate of when you can expect to earn your degree, and how you'll be paying for it. The estimate is yours to keep, update and refer to when speaking with your admissions officer.
Estimate the cost of your degree
How much time and money will you have to invest toward a Strayer degree?
Take ten minutes to get an estimate of when you can expect to earn your degree, and how you'll be paying for it. The estimate is yours to keep, update and refer to when speaking with your admissions officer.
Eligibility Rules and Restrictions apply
*Student is required to take two courses per quarter during disbursement period
PREPARING YOUR RESULTS
Time commitment
Calculate the approximate time commitment of your degree.
Course load

...

courses/term
Classroom time

...

hours/week
Terms per year

...

terms
Terms to graduation

...

terms
Cost analysis
Calculate the approximate cost of your degree
| | |
| --- | --- |
| Tuition | ... |
| Books | ... |
| Fees | ... |
| Transfer credits | ... |
| $5000 Scholarship | $0 |
| No cost Gen-ed | $0 |
false
certificate
How much time and money will you have to invest toward a Strayer degree?
3
C-GCEL
5000
Transfer up to 1 class toward your certificate degree.
Earn one tuition-free class at the end of your program for every three you complete with Graduation Fund. Eligibility rules and restrictions apply. Connect with us for details.
More than 500 organizations – including corporations and community colleges – invest in their employees by partnering with Strayer University to offer access to discounted education programs.  If your employer is a Corporate Alliance Partner, you may qualify for programs that can help you advance in your company and your career.
Make progress with just three courses
You can earn your certificate and gain entrepreneurial skills in just three courses. Or successfully complete all four of our graduate-level certificates to earn a Digital Entrepreneurship MBA with Cheddar.
Online
BUS 520 - Leadership and Organizational Behavior
Analyzes the interaction of individual, group, and organizational dynamics that influence human behavior in organizations and determine appropriate management approaches to foster a productive work environment. Examines a variety of theories, models and strategies used to understand motivation and individual behavior, decision making, the dynamics of groups, work teams, communication, leadership, power and politics, conflict resolution, work design, organizational structure and culture and managing change. Provides a conceptual base for managers to interpret, assess and influence human behavior in an organization.
Online
BUS 599 - Strategic Management: Think Like a CEO - Business Strategy and Building Competitive Advantage
Learn to think like a digital business CEO. Discover how to create a strategy that builds competitive advantage, and lead your team to deliver it. Topics covered include strategic thinking, business strategy formulation, creating new markets, gaining competitive advantage, advertising, competing, business development and growth.
Online
MAT 510 - Business Statistics: Statistics For Strategic Decision Making
It's all about the numbers. This course provides an overview of data analytics and statistics using tools such as Excel to make strategic business decisions. Topics covered include Key Performance Indicators, storytelling with data, Excel basics, data analysis, statistical concepts, and dashboards/business decision making using analytics.
Graduate Certificate admission requirements
Before you can pursue your graduate certificate, you'll need to enroll at Strayer. Here's what you'll need to get started for admission to the university.
Learn more about the admission process at Strayer.
Students applying to Washington, D.C., or New Jersey campuses must provide proof of proper immunization.
Transferring to Strayer from another university?
Some or all of the credits you've earned may be transferable.
International students
We welcome more than 1,200 international students from more than 110 countries.
Campus Locations
We have 50+ campuses to serve you. While most Strayer University campus locations are currently closed due to COVID-19, select campuses have reopened for limited student services. Find an open campus near you.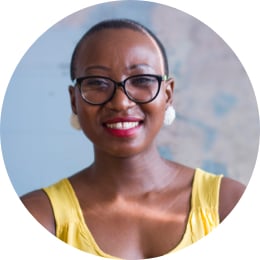 Ready to take the next step?
Your admissions officer is here to guide you through every step of the process, from completing your application to choosing your concentration.
Experience the Strayer difference
Start-to-finish support
Your admissions officer and student services coach will mentor, motivate and support you from enrollment to the day you graduate.
A real student community
Experience online and live discussions, receive mentoring, expand your professional networks and create life-long friendships.